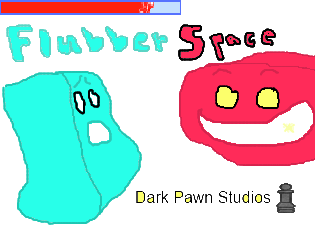 FlubberSpace
Dodge your way into the world of FlubberSpace. A fast paced blob-dodge arcade game. Your objective is to stay alive as long as you can to earn ranks for victory. FlubberSpace wascreated in a 4 - 5 day development stage and is constantly worked on.
v1.1(June 11, 2014) A month later
*Fixed bug: Weird Image collisions
*Better score system
*Added Ranks
*Game has an actual end
*Renewed art work
*Health Bar
*Improved health system
comment: Honestly, it shouldn't have taken almost a whole month to update. I never bothered putting effort into it.
EDIT: Added beta version of v1.2
v1.0 (May 11, 2014) Mothers Day
FlubberSpace was released after about 4 - 5 days of development.
Download
Click download now to get access to the following files:
FlubberSpace Windows
(

5683438

)
FlubberSpace Mac
(

5486292

)